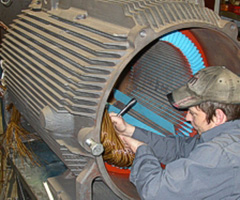 AC/ DC Motors, Controls & Variable Speed • Braking Resistors • Capacitors • Carbon Brushes • Current & Voltage Monitors • Drive Filters • Electric Tools • Electronic Brakes • Gear Motor Reducers • Generators • Grinders • Line Reactors • Metric Motors • Motor Bases • Motorized Pulleys • Phase Converters • Pulleys/V-Belts • Pumps • Radiant Heaters • Reducers • Soft Start Controls • Stainless Motors • Transformers • Ventilating Equipment • Frequency Drives • Brush Grounding Kits
Please contact Sales and Service for your specific need. Visit the Service / Repair page for additional information. We offer free pickup and delivery.

This company will serve your every need . . . with dedication and family values!
Our goal remains constant: provide quality customer-focused service, fast repair response and evaluation, FREE pickup and delivery, 24/7 support, a highly skilled technical staff, and a level of proactive preventive maintenance programs that customers depend on!
We have three convenient locations fully equipped to repair AC and DC electric motors from fractional to large capacity HP. We repair pumps large and small and specialty motors such as the newer wind and solar generators / motors.
We satisfy repair needs across the Midwest.
Oshkosh (Corporate Office)

Electronic Repair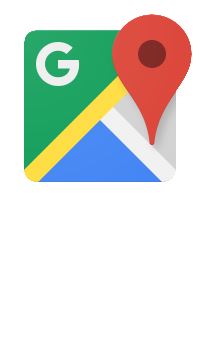 Welder Repair and Parts
2695 Badger Ave.
Oshkosh, WI 54904
Phone: (920) 235-3880 (800) 308-1962
Fax: (920) 235-1446
[email protected]
Fond du Lac


Main Service Facility and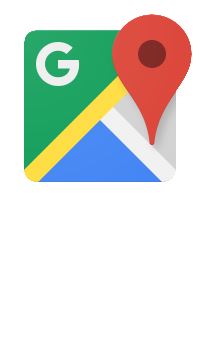 Machine Shop
N5527 Miranda Way
Fond du Lac, WI 54937
Phone: (920) 922-9200 (800) 499-9222
Fax: (920) 922-9235
[email protected]
Waupun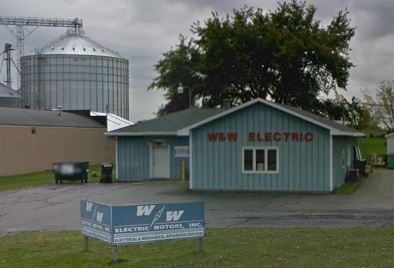 Sales and Repair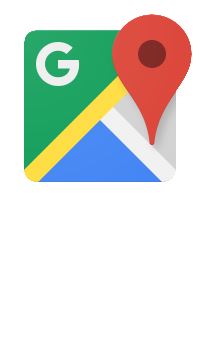 Farm and Food Industry Specialty
W7219 HWY 49
Waupun, WI 53963
Phone: (920) 324-3421 (800) 299-2452
Fax: (920) 324-3811
[email protected]