Service and Repair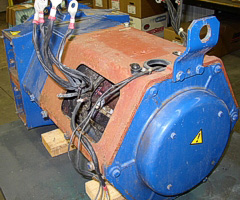 We have a free pickup and delivery, 24/7 emergency service availability, a highly skilled technical staff and three repair facilities that support all listed services.
If you don't see it listed, please call. We are known for our capability to meet client need. Please contact Sales and Service for your specific need.
Visit the Sales pages for additional information. We offer free pickup and delivery.
[email protected]
920.922.9200, toll free 800.499.9222
Types of Service and / or Repair
Contracted - Preventive and Repair
Field Services
Electric / Electronic Repair
Mechanical Repair
Dynamic Balancing
Surge Testing
Laser Alignment
Vibration Analysis
Core Testing

Power Systems
AC/DC Drive Repair and Maintenance
Mechanical Apparatus Repair and Maintenance
Electrical Winding and Analysis
Thermographic Surveys
Ultrasound Testing
In-House Printed Circuit Board Repair
Switchgear / Circuit Breakers / Disconnects
Thermo Imaging
We have a complete machine servicing and testing capability that will meet all of your rotating / mechanical apparatus repair needs.
WW Electric has three repair facilities serving all of central and south Wisconsin.
Our insulation systems included Class F and Class H. In addition, our computer redesign program makes it possible to redesign and rewind motors to a different voltage, horsepower, and RPM, as required by your specs.